Children deserve the BEST from our community!
It's About Kids (IAK) is the Colorado Children's Campaign's statewide, grassroots advocacy network. It is comprised of over 3,200 health, early childhood and K-12 education professionals, community and business leaders, policymakers, parents and other engaged citizens joined together by their concern for the well-being of Colorado's children.
Its About Kids network is led by a dedicated group of volunteer community leaders who provide guidance and direction to their communities and to the Children's Campaign in a variety of ways, including:
Voicing the unique needs and characteristics of the children in their communities
Engaging in regular dialogue and information exchange with Children's Campaign policy staff to help shape and support the legislative agenda
Establishing and maintaining relationships with policymakers and the media and their communities.
It's About Kids is currently in 52 counties across Colorado.
Your Voice is Important
THINGS I CAN DO FOR KIDS:
Support local businesses and organizations that help children
Sign up for KidsFlash enewsletter
Learn how to become an advocate
VOTE!
Write letters to legislators
Attend candidate forums
Get involved in my child's school
Go to parent-teacher conferences
Volunteer at a child or youth-serving agency
Talk about Early Childhood
Always stop at lemonade stands
Hug a child today!
2019 La Plata County Fact Sheet
---
It's About Kids Core Committee – Local Representatives
Heather Hawk, Executive Director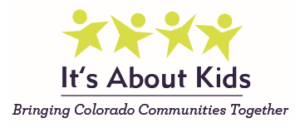 Early Childhood Council of La Plata County
(970) 247-0760 x 3 heatherh@ecclaplata.org
Libby Culver, Director of Early Childhood Programs
Durango School District 9-R
(970) 247-5411 x1468 – lculver@durango.k12.co.us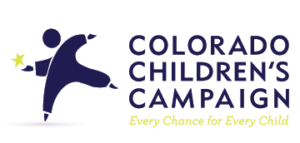 Sarah Wilhelm, Research Analyst, Institutional Research,
San Juan College and Principal, SA Wilhelm Consulting
(406) 600-1692 – sarah.a.wilhelm@gmail.com
* If you are interested in joining this committee, please contact Heather Hawk at heatherh@ecclaplata.org