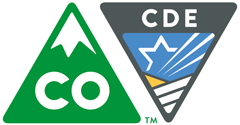 Colorado's PDIS  A web based system supporting professional development for Colorado's early childhood workforce at an individual level; consisting of three major components: a professional portfolio, access to a variety of online courses, and advisory features for professional development.
Community Based Training  – Click here for a complete list of the trainings we offer to early childhood professionals.
Early Childhood Professional Training Project – The Buell Foundation supports early child care providers in SW CO with scholarships to access and engage in college based professional development –  please visit website to learn more.
For more information contact:
Sierra Di Marco
Career Advisor | Durango Adult Education Center
970.259.2094 | sdimarco@durangoadulted.org | www.durangoadulted.org/boost-career-transitions