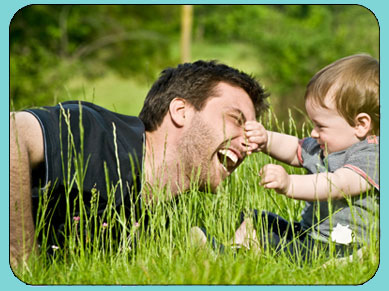 The Early Childhood Council staff is made up of a group of professionals who help coordinate the communication and activities associated with all of the agencies, organizations, training opportunities and programs that help support the mission of the Council. Please see Staff Directory below:
Early Childhood Council Staff
Tamara Volz, Early Childhood Council Director, tamarav@ecclaplata.org 970-247-0760 x 1

Tamara has been teaching and administering programs for young children for over 35 years. As Executive Director, she administers the activities and programs of the Early Childhood Council of La Plata County and the Southwest Office of Child Care Resource & Referral. Tamara began in 1998 with the Statewide Consolidated Child Care Pilot Program which morphed into the statewide system of Early Childhood Councils – an initiative to support comprehensive early childhood services throughout Colorado.

Tamara has a BA in Elementary Education from Fort Lewis College and additional training in Montessori, Advanced Infant Toddler Training, Early Childhood Environmental Rating Scale Assessment, Nutrition Education and grant management. Tamara has facilitated numerous professional development opportunities in the Four Corners area since 1991. She was instrumental in bringing the Expanding Quality in Infant Toddler Care Training and the Touchpoints Individual level training to the region. As one of the two original Council Coordinators in the state, she has served on the Early Childhood Councils Leadership Alliance (ECCLA) since its inception. Tamara has served on numerous advisory boards including the Its About Kids Advocacy Network, Parent Advisory Counseling Board and the Colorado Association for the Education of Young Children.

As a former Kindergarten and preschool teacher, Tamara is dedicated to increasing high quality comprehensive early childhood services for young children and families by building a strong network of professionals and community leaders committed to the vision that all young children grow up healthy, valued and thriving.
Shannon Bassett, Child Care Resource and Referral Coordinator, shannonb@ecclaplata.org 970-247-0760 x 2

Shannon is responsible for child care resource and referral services for parents seeking childcare in Archuleta, La Plata, Montezuma, Dolores, and San Juan Counties. Shannon has held numerous positions in the early childhood field, from teacher's aide to center director. She has a degree in Early Childhood Education as well as 15 years experience in the field. Shannon has several other certifications including; Safety Seat Inspector, Family Child Care Environmental Rating Specialist and Pre-Licensing and Family Child Care Business Trainer. Shannon also has four young children of her own and homeschools.


Heather Hawk, Quality Improvement Manager, heatherh@ecclaplata.org 970-247-0760 x 3

Heather is responsible for many of our professional development and quality improvement activities including EQ Infant Toddler Training, Pyramid Plus Social Emotional Development Training, Touchpoints Community Training, Infant & Toddler Quality and Availability Grant, and Quality Assessments, Ratings, & Incentives. Heather began her career with children in foster care and mental health treatment facilities in New Mexico. She began advocating for access to quality health, mental health and education services for children during her work with Court Appointed Special Advocates (CASA). Over the past 15 years, she has worked in several areas of child welfare, including the training, licensing and supervision of foster parents and the coordinator of mental health services for adolescents suffering from mental illness.
Sara Campano, Fiscal and Communications Manager,
sarac@ecclaplata.org 970-247-0760 x 4

Sara works closely with the Early Childhood Council Director to provide grant and fiscal support. Using basic accounting practices and financial software, she maintains financial records, and prepares financial reports to meet grant reporting requirements. She delivers Council communications via newsletters, mailing lists, and maintaining the ecclaplata.org web site. Sara assists with community trainings through managing online registration software, website updates and technical support. Sara has an undergraduate degree in Elementary Education and a Master's in Library and Information Studies. In addition to raising her two young children, she has experience working with children in both the elementary school and library setting. She is part of the Cradling Literacy Training Team providing workshops for child care providers in early literacy.
Kimberly Brinton, Program Support Assistant,
kimberlyb@ecclaplata.org 970-247-0760 x0

Kimberly assists in the coordination of a variety of local Early Childhood Council of La Plata County programs, projects and activities related to the statewide comprehensive early childhood system. Kimberly assists in the implementation and delivery of community trainings, workshops and Early Childhood Council activities. She will also be supporting the staff of Early Childhood Council through data collection on local programs, projects and grants. Kimberly has a Psychology degree from the University of Colorado at Boulder as well as over 10 years of experience working with children. She is a local Durangoan who is excited to be assisting the Early Childhood Council in its mission to increase the availability, accessibility and reliability of affordable, high quality services for young children and families.
Sara McVaugh, Health Integration Coordinator,
hicoordinator@juno.com 970-799-0410

Sara McVaugh, supports the role of the Early Childhood Council to better integrate health and mental health into local early childhood systems as a means of improving children's access to health care for children. Sara has extensive education and training in the field: a BS degree in Occupational Therapy from Colorado State University, coursework in Teamwork, Consultation, and Leadership, practicum experience with Project Enrich (an early intervention program), Pyramid Plus Approach Training, and is in process of becoming a certified Pyramid Plus Coach. She will complete her certification while working with teachers who have gone through this training to provide direct coaching in the classroom to increase fidelity of implementation of the Pyramid Plus Approach.

She has worked as an occupational therapist with children birth to five years of age with developmental delays for the past 18 years, working directly with the children as well as with their parents and/or caregivers in a variety of settings – home, childcare, & preschools.